Share Your Pictures and Stories
We really enjoy watching your puppies grow and develop into wonderful companions. Rather than texting or emailing those updates as we have done in the past, I hope you will take the opportunity to share them on this page so that everyone can enjoy the progress of your little German shorthaired pointer. These posts and pictures serve as great testimonials for those that are trying to decide where to purchase their next puppy. Please share your pictures and stories through this simple form. All posts are manually approved and will generally be posted within a couple days.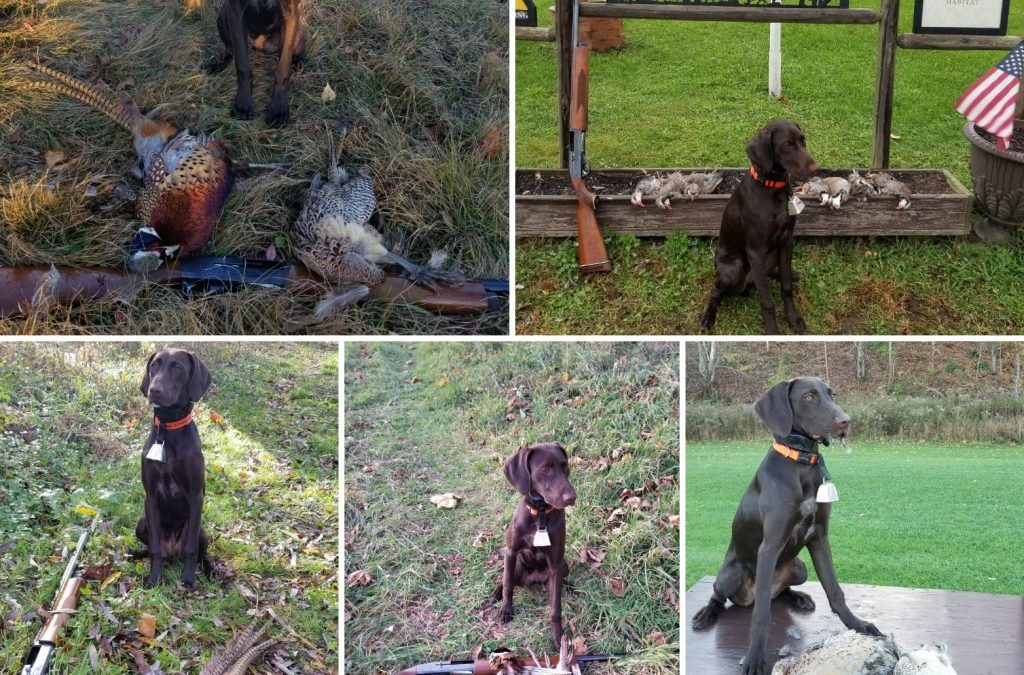 This about wraps up Luna's first week of hunting. She had an amazing week with 4 pheasant limits and a great chuckar Preserve Hunt. She is learning and getting more confident every time out. Everyone who meets her loves her and cannot believe She's not even six months old yet. So proud of thus pup!!