I am lucky to have my two young boys accompanying me on my hunting adventures and my older girls are busy with high school sports and activities. Unfortunately, this takes too much time from breeding and training dogs. When my boys join me on chukars hunts, it's not the time to train young or green dogs.
After much debate and heartache, I've decided to scale back our breeding program significantly. I don't anticipate any new litters in the next couple of years. I will also be rehoming several dogs.  $1,000 as limited registration (non-breeding) or $2,200 for full registration (breeding rights). I am open to trades as well. I am looking to rehome them as soon as possible which is why I'm not listing them for our normal $3,500. It's been a difficult decision and, if I wait, I may change my mind.
Finn – our most recent stud – is available free to a good home. I brought him in for his pedigree and he has sired some great pups. He came in as an adult dog and is very affectionate. He's a pet but may do well as a close-range dog.  SOLD
RESERVED – Mudd – She's an intact solid liver female. Excellent prey drive, excellent retriever, loves to swim, still occasionally breaking point.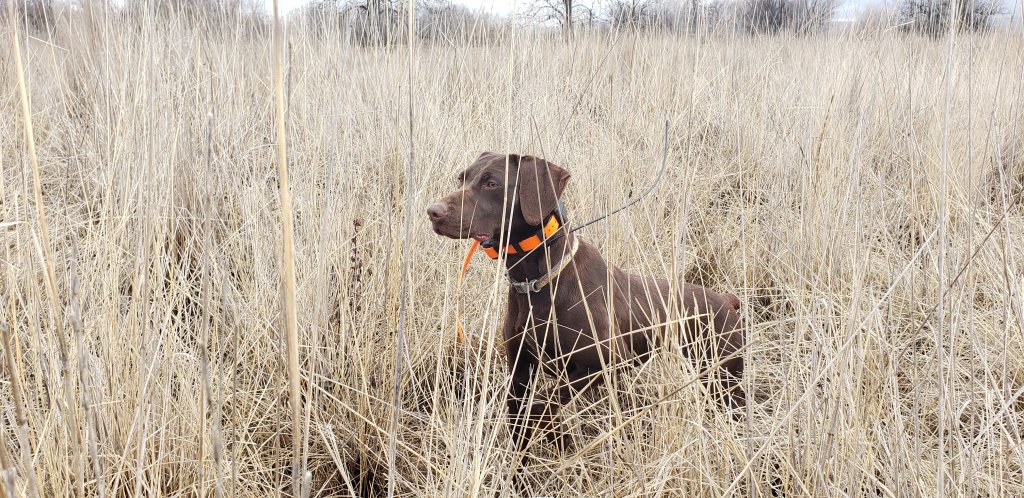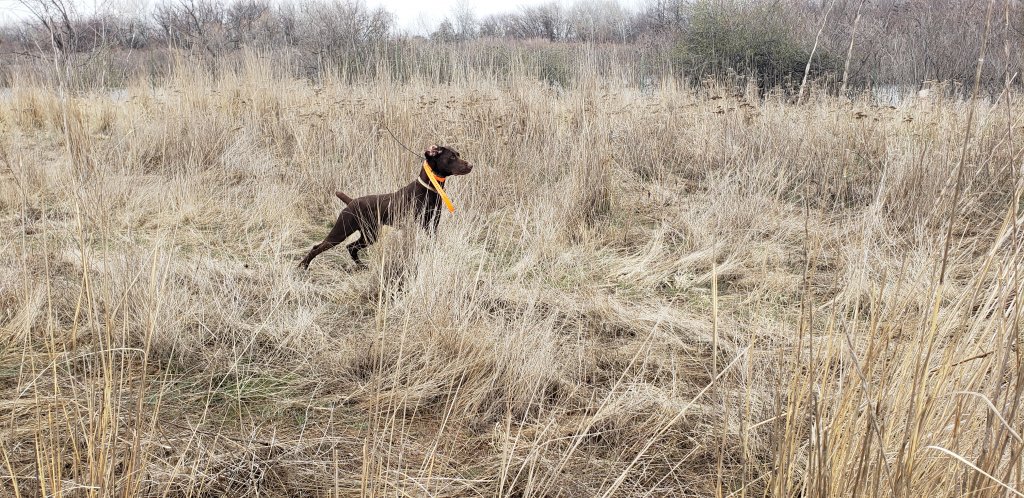 SOLD  Shadow – Also an intact female, liver and roan ticked. Shadow is an affectionate sweetheart. Beautiful dog but she is too soft/submissive to run with my other dogs. If I bark at another dog, she shuts down. She has demonstrated gun shyness, but her high prey drive sometimes overcomes that hesitancy. I think she could be a great hunting companion but it will take a soft touch and patience. If you don't hunt she'd make a great companion and family member.