Jack is a special dog for me and has been a joy to raise.  His dad, Zack, had been my long-time hunting buddy and companion.  After years of failed breedings, I had to pull Zack from our breeding program and faced the reality that I wouldn't be able to continue his proven lines.  A couple of years later, as a last-ditch effort, I placed Zack with our sweet, proven hunter, Tick.  To my elation, the breeding was successful and Jack was born.
Jack is everything I could hope for from the Zack x Tick breeding.  He is intelligent in the field, locating and pointing coveys, and retrieving downed birds to hand.  We spend the majority of our time hunting chukars and huns, though we occasionally pursue pheasants and quail.  In the chukar hills, he comfortably ranges 100-200 yards and as the terrain flattens out he'll reach out further.  The cold weather limits his waterfowl hunting, but he is just as eager to retrieve ducks as he is upland birds.   
In the house or truck, Jack is a calm, quiet companion.  He loves affection but doesn't have to be on my lap to receive it.  He is as eager to retrieve as any lab and enjoys the water just as much.  He'll spend countless hours over the course of the summer retrieving dummies from our pond.  We are excited to continue his great lineage in our breeding program so you can enjoy one of his puppies.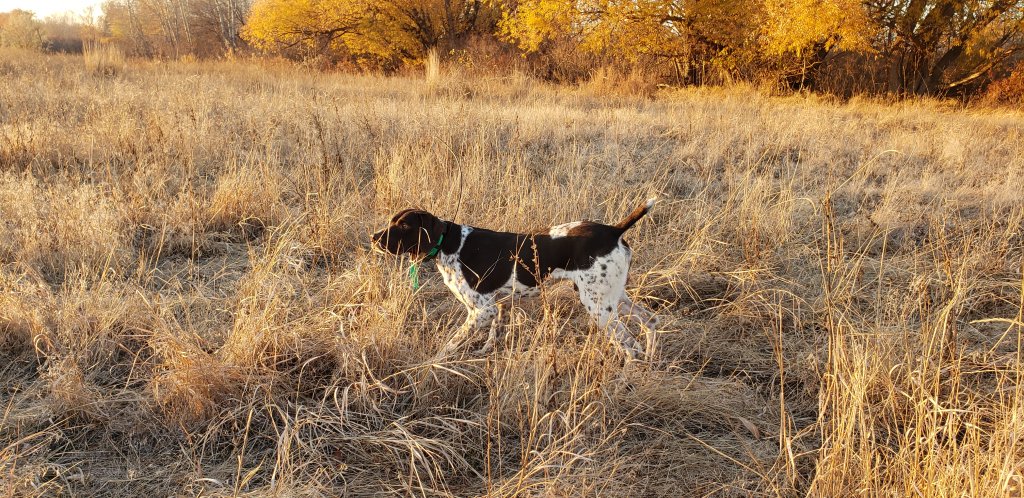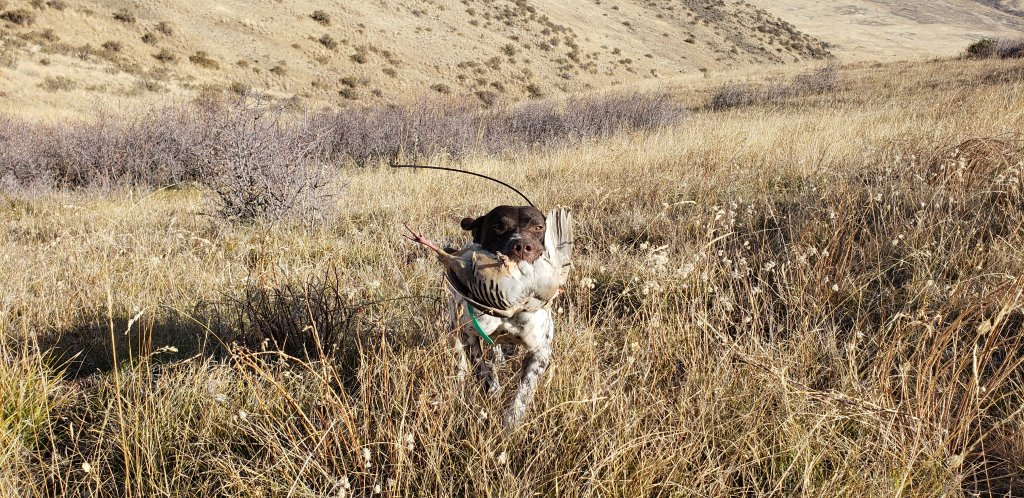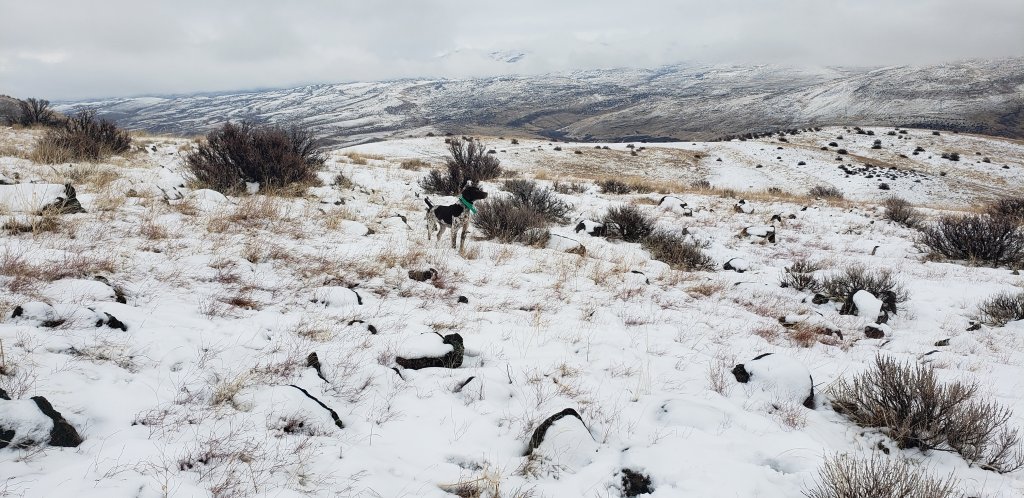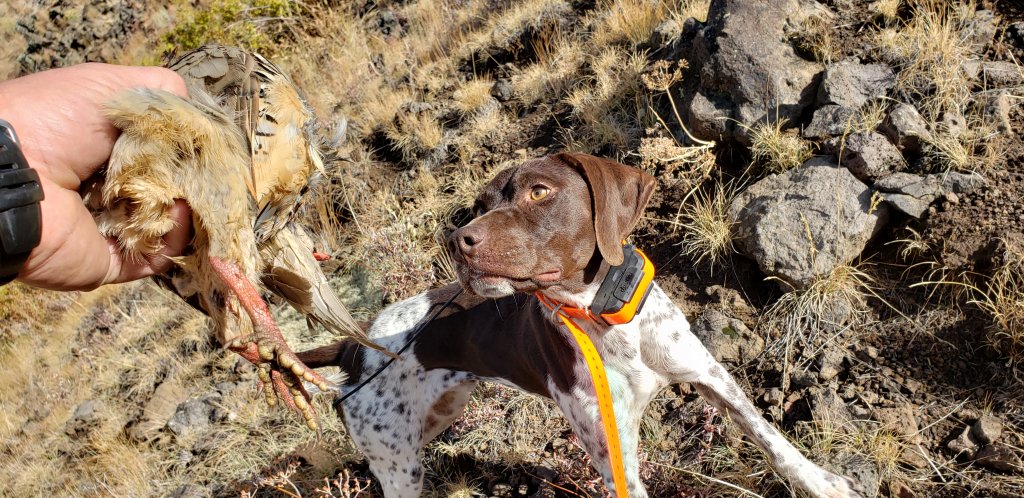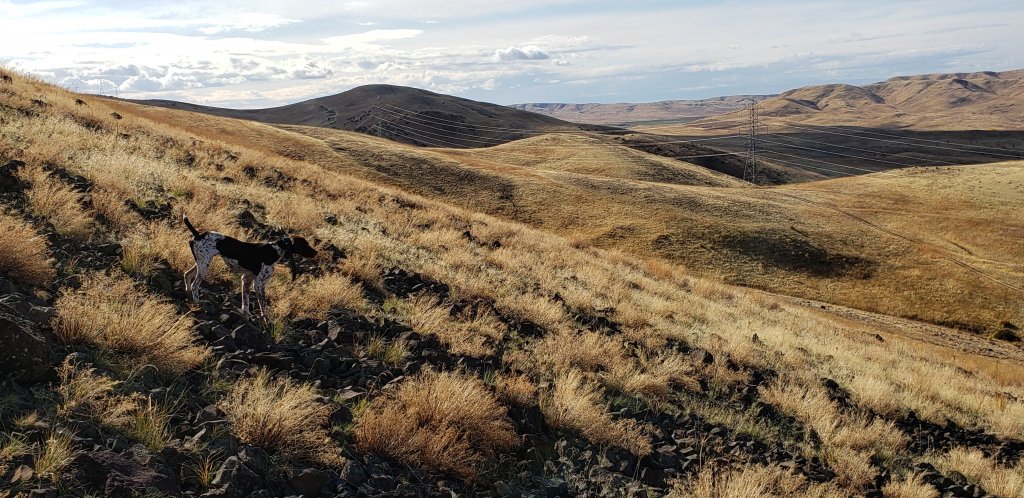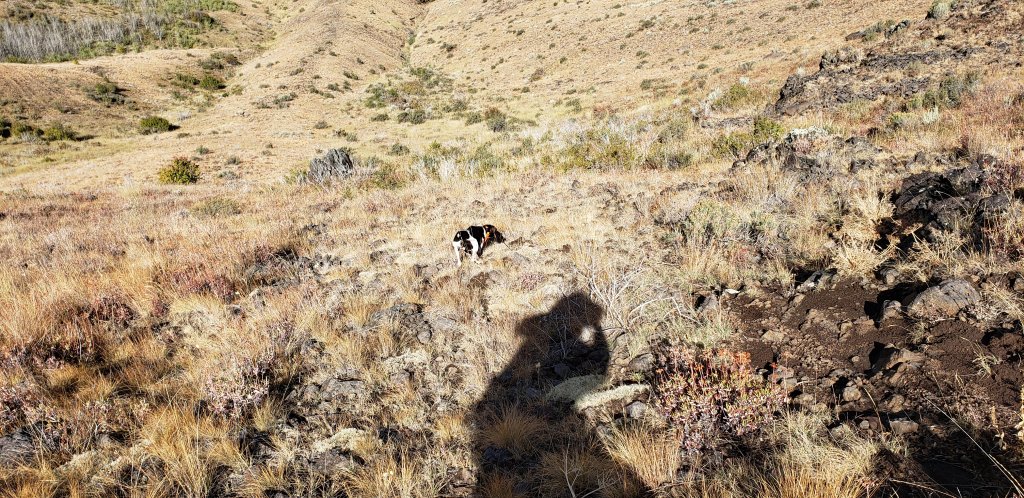 Mud (solid liver) can't wait for the retrieve and dives in hoping there may be something already on the water. Jack (liver & white ticked) and Daisy (liver and roan puppy) are quick to follow and soon realize, after treading water, I still have the dummies. They absolutely love the water and retrieving.
 Jack is a Tick X Zack pup I kept from last spring with the intention of bringing him into our breeding program.  He is off to a fantastic start on chukar.  He seems to have a great nose, ranges well, pointed the first covey he pointed, and has eagerly retrieved the birds I have shot.  With other dogs he is also backing naturally.  I am really excited to see him develop into a mature hunting companion.  I haven't had him out for ducks and geese yet but he loves water retrieves, so cold, icy conditions may be the only thing that could put a damper on those festivities.