Mudd is a beautiful solid liver female from our Ceaser x Sammie breeding that has continued produce excellent hunting companions.  
Mudd's hunting range adapts well to the terrain and cover.  When hunting the riverbottoms for quail and pheasants she naturally shortens up to 40-75 yards and extends her range to 100-200 yards in the sprawling chukar hills.  She's itching, at times, to go further, but I like to keep the younger dogs closer in.  With more experience I'll let her run a little bigger, though she's usually not pushing out to hard.
Mudd is an incredible retriever with both dummies and birds.  Retrieving is a game she relishes on land and in water.  She would make a great duck dog is the temperatures didn't drop so low here.  Her playful nature makes her a joy to take on any adventure.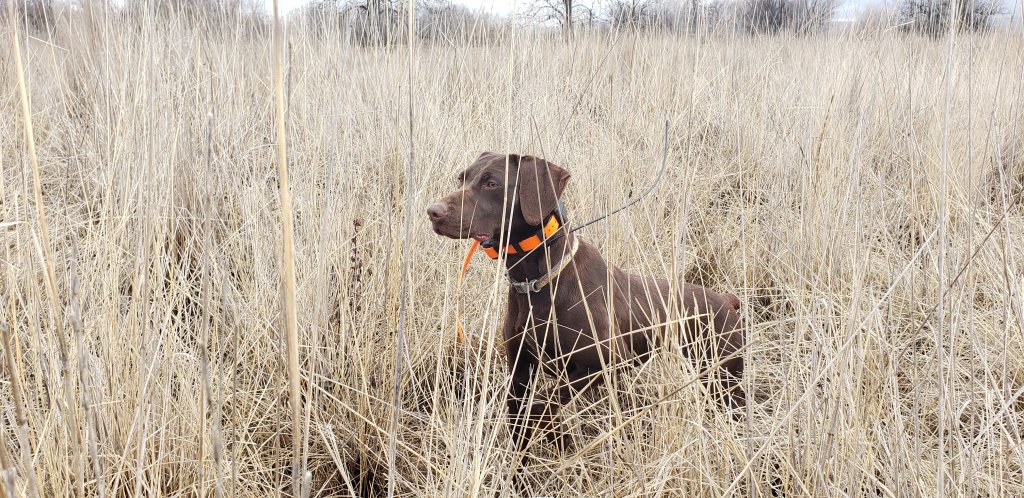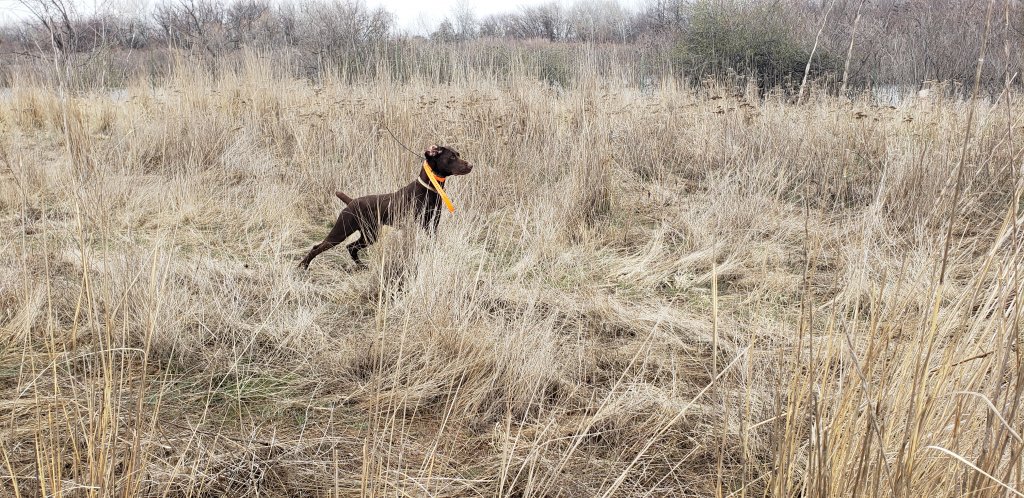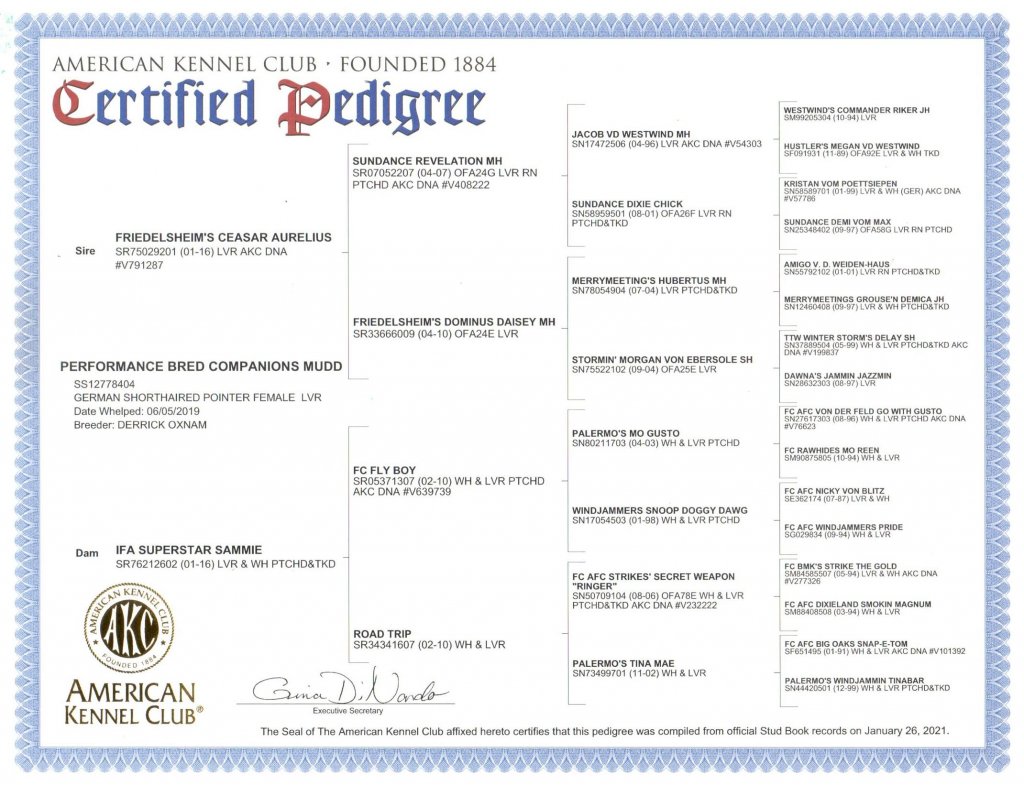 Mud (solid liver) can't wait for the retrieve and dives in hoping there may be something already on the water. Jack (liver & white ticked) and Daisy (liver and roan puppy) are quick to follow and soon realize, after treading water, I still have the dummies. They absolutely love the water and retrieving.