Kota X Finn
– Puppies Available –
Whelped 5/12/2021
 $1,400 Male/Female (Non-breeding)
$2,400 Male/Female AKC Full Registration (Breeding Rights)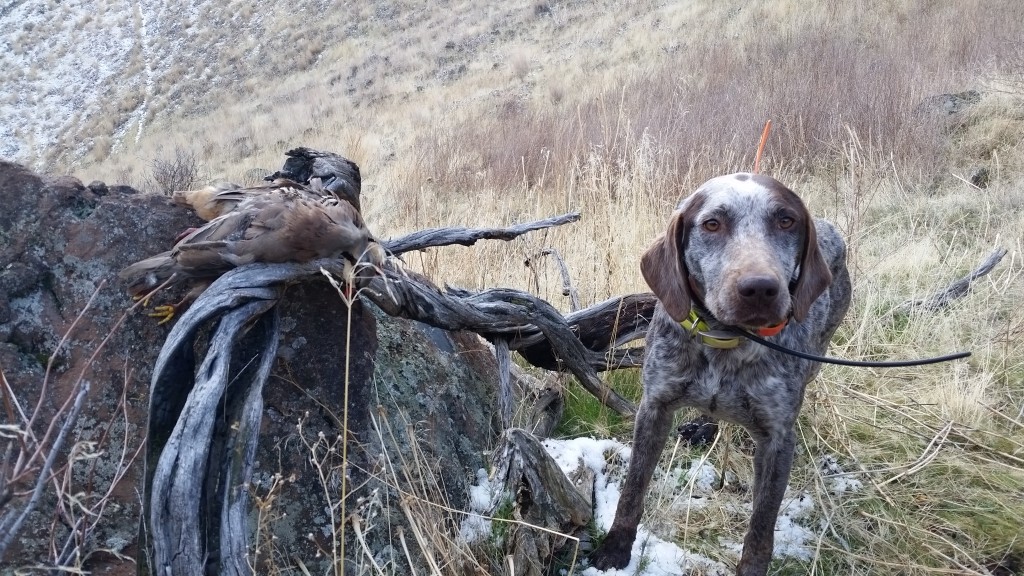 If your selected pick is unavailable at checkout, it has already been reserved.  Select the next sequential pick and proceed through the checkout process again.
The drop-down menu and chart do not update automatically as picks are reserved, it may not be accurate or current until I manually update the page with current reservations.  These will not update until I return to a computer, some days, this can take a while.
Kota's Puppy Availability
These puppies are 123 wks (864 days) old.
| | |
| --- | --- |
| Males Puppies: | |
| Male 1st Pick – Zeimantz – ID – 5/17 – Liver & Roan Spots | Sold |
| Male 2nd Pick – Garneck – ID – Liver & Roan | Sold |
| Male 3rd Pick  | Available |
| Male 4th Pick  | Available |
| | |
| Females Puppies: | |
| Female 1st Pick – Michael – OR – 5/17 | Sold |
Price – Male / Female:
AKC Limited Registration (non-breeding) – $1,400
AKC Full Registration – $2,400

To reserve a pick of the litter or puppy, call/text Derrick at 208-451-0523 or email him at derrick@idahoshorthairs.com. If you have read our "Terms of Deposit" and "Puppy Purchase Agreement" and would like to reserve your pick now, use the drop-down option and "Pay Now". The payment amount due is $309 ($9 for the processing fees) payable by credit card or Paypal account. The $300 is applied toward the full purchase price of the puppy. The order of reserved picks is the order in which deposits are received.  We do not take any deposits until the litter has been born.  We do not maintain a call back list so check the website, call or text for litter updates.
Deposits are non-refundable so please review our Terms of Deposits which also explains the time frame of when your reserved pick must be exercised and our Puppy Purchase Agreement.